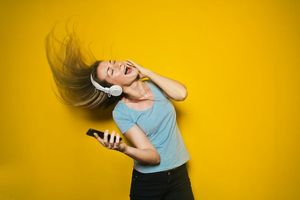 Every artist wants to know how to get their song on a Spotify playlists. It's true that a placement on a popular list can explode your Spotify streams, but playlisting success doesn't just lie in the hands of Spotify playlist editors, as there are other options that tend to be more accessible. A good playlist strategy will most likely be a healthy mix of the list below.
1. Pitch a song to Spotify's editors through the Spotify for artists portal. Your music MUST be distributed to Spotify and fully ingested into their system at least 7 days in advance to get all the benefits of this option. Using this tool will get your music on all your follower's Release Radar, which makes this tool incredibly useful when you have new music dropping. It also pitches your music to the Spotify editors, so you never know if lightening will strike and they add your music to a major list.
2. Use a reputable pitching service like SubmitHub or PlaylistPush to pitch your music to user generated playlists. These services can be a great help, but buyer be ware! Make sure you understand exactly what you're getting, and don't fall for one of the many internet scams out there. It's a good idea to ask other artists about their experience using these tools.
3. Submit to playlist brands online through their web submission forms. Many branded playlists you'll find on Spotify have their own submission portal that is just a Google search away. You might even find a link to it in their playlist description on Spotify. Be sure you ONLY submit to playlists that are a true match for your music.
4. Ask fans to add your music to their playlist. Most artists forget to do this! Even though many of these playlists will most likely be pretty small, you never know who is in your audience. It might be the easiest path to a bigger placement. Often times fans don't realize how helpful this is for you and are happy to do it.
5. Create your own playlist and get your fans to follow. This will take a little more work, but if you build up your own lists, you have more control.